Director of White Cube Gallery Alexander Flint
2017-05-08 l Hit 1582
Interview
Alexander Flint, Sales Executive and Artist Coordinator at White Cube Gallery.
Alexander Flint who is Sales Executive and Artists Coordinator at White Cube Gallery where is well-known for a world-class contemporary art gallery in London, UK has met Savina Lee, the director of Savina Museum of Contemporary Art, and Korean Artist Project(KAP)'s selected artist in 2015, Han Sungpil at Savina Museum of Contemporary Art on March 24th, 2017.
This visit was made when Alexander Flint visited Seoul with Sophie Park, a freelance art advisor who is currently working on a project together with White Cube Gallery, requested to visit Savina Museum of Contemporary Art and meet Han Sungpil.
This interview was interviewed by MyungHee Kim, Korean Artist Project manager, after Alexander Flint has returned to the UK and exchanged e-mail about his interest in Korean contemporary art and KAP.
Editor's note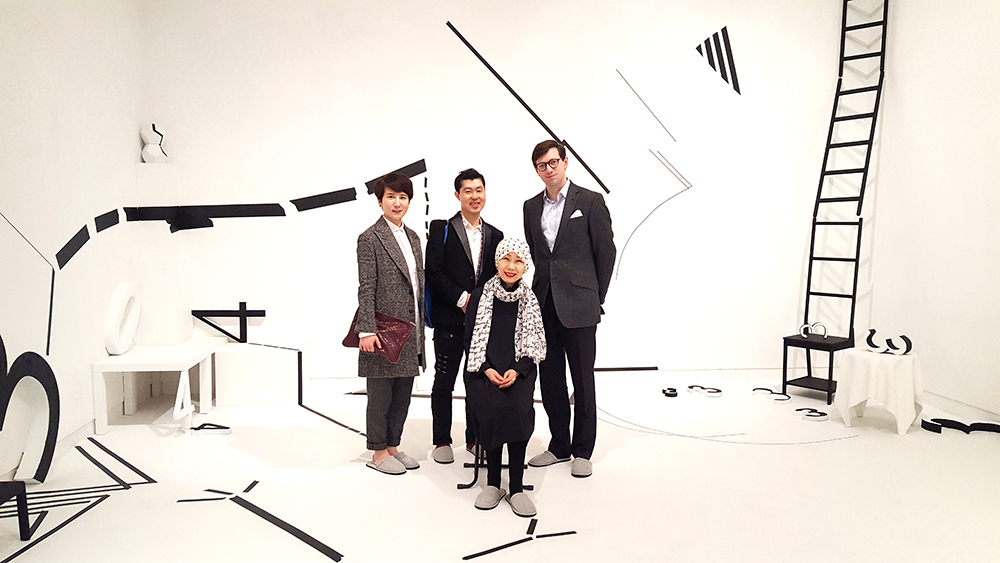 When he visited Savina Museum of Contemporary Art in March, they took a photo in Hyunmi YOO's artwork 'Mathematician's Eye'. From the left are Sophie Park, Art Advisor, Han Sungpil (KAP 2015 selected artist), Savina Lee, the director of Savina Museum of Contemporary Art, Alexander Flint. Ⓒ Choi Jae Hyuk.

- Please briefly introduce White Cube Gallery and yourself to Korean Artist Project (KAP) Webzine subscribers.
▲ I work in International Sales at White Cube. I've been with the gallery for 8 years and have worked closely with many of the gallery's artists. Since its inception in 1993, the gallery has exhibited the work of many of the world's most highly acclaimed contemporary artists. (White Cube Gallery has been introduced Damien Hirst, Tracey Emin, and Marc Quinn, etc.- Interviewer's note)
White Cube's exhibition program extends across its three gallery spaces: Bermondsey in South London, Mason's Yard in St. James's in London and Victoria City in Hong Kong Central district.
-When you visit Korea, you said you would like to meet Savina Lee. For what reason
did you want to meet Savina Lee?
▲ Since the opening of Savina Museum of Contemporary Art in 1996, Savina Lee has been at the center of Korean Contemporary Art. In addition, Savina Lee has pioneered such innovative projects as the Korean Art Museum Association and Korean Artist Project, a contemporary art online platform that introduces artists who are leading Korean art at the global stage.
These projects help to develop international understanding and appreciation not just of the dynamism and broad reach of Korean Contemporary Art but also the integrity and quality of Korea's museums. It was an honor to meet someone who has been so influential from a passion for art, artists and the power of Art.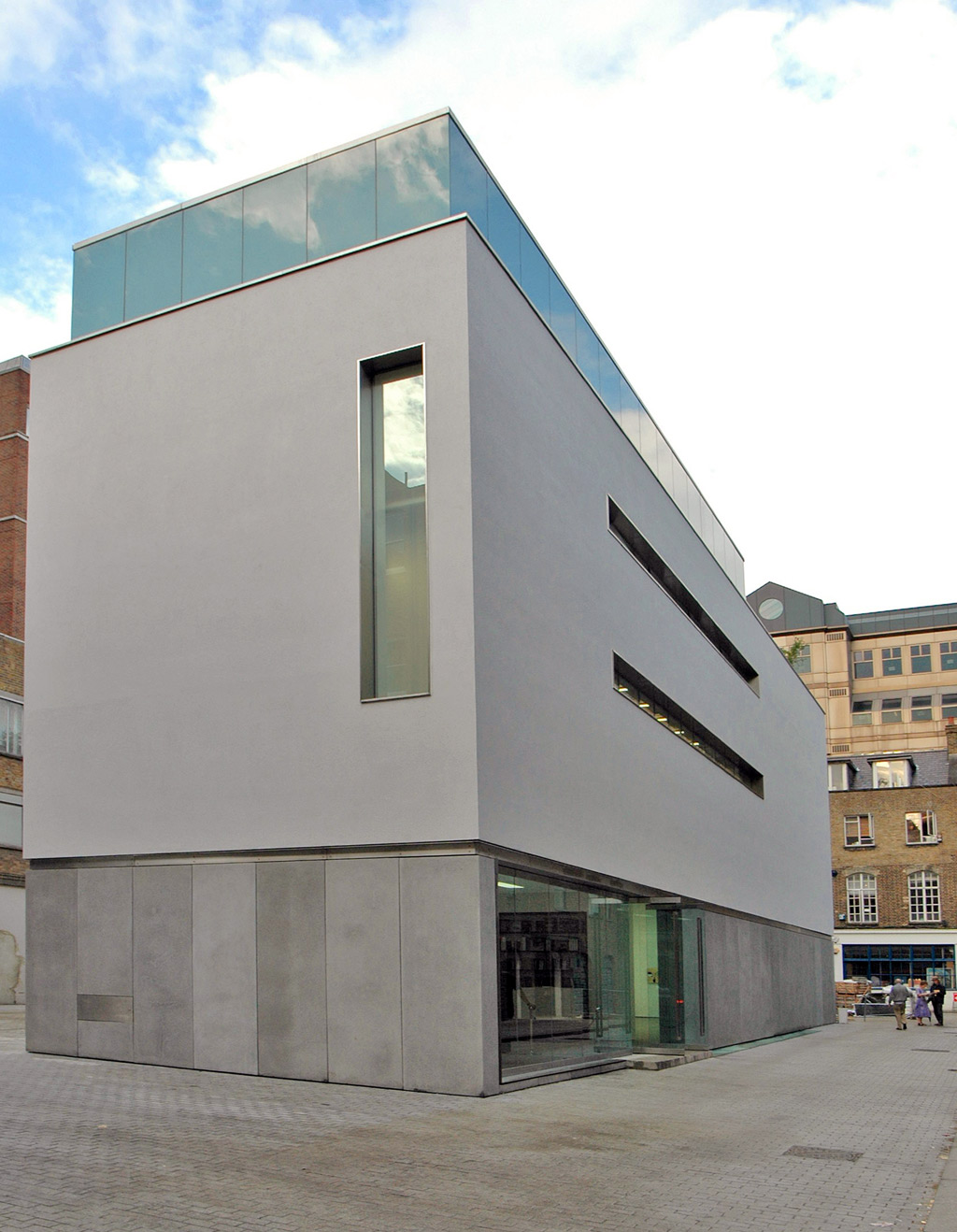 White Cube Gallery in Mason Yard, London.
-What kind of occasion did you start to get interested in Korean contemporary art? You said you will be visiting several museum's during your trip in Korea. What was your impression of Korean contemporary art while seeing the exhibitions?
▲ My first experience of Korean art was when White Cube held the first exhibition of Park Seo-Bo's work in the UK, in early 2016.
During my recent visit to Korea, I met the artist Han Sungpil, who was very generous in showing me and discussing his work. I also have an invaluable guide in Hye Young (Sophie) Park.
For me, Korean Contemporary Art flourishes from a fusion of influences that stem from a rich and varied history. It is highly diverse, comprised of talented artists experimenting with new ideas and challenging established norms through their work.
- Have you looked at Korean Artist Project homepage? Have you found any interesting Korean artists who belong to KAP?
▲ There are so many wonderful artists represented on KAP. It affords a great opportunity for me to be able to research and understand the artists' work. I always recommend to collectors to see as much as they can – I plan to take my own advice using KAP as my guide!
- Does White Cube Gallery have plans to introduce Korean contemporary art and Korean artists continuously?
▲White Cube has just held our second exhibition of work by Park Seo-Bo; the response has been wonderful. I'd love to see more Korean art in the gallery.
Interview = MyungHee Kim, Korean Artist Project Manager
2017. 5. 17. ⓒKorean Artist Project
Text and images may not be reproduced, reprinted, or redistributed without express consent.