Artist Chang Kyum KIM, who became the art director of the Interactive Art Museum
2016-08-22 l Hit 1214
Interview
Artist Chang Kyum KIM, who became the art director of the Interactive Art Museum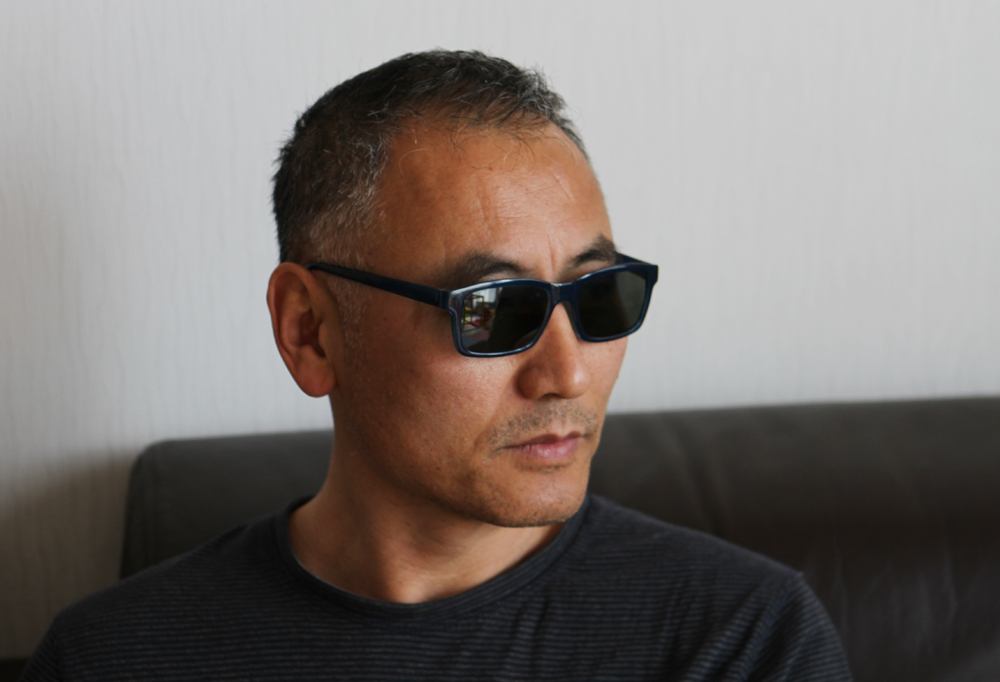 Artist Chang Kyum KIM, who became the art director at the Interactive Art Museum, located in Gapyeong, Gyeonggi-do.
Media artist Chang Kyum KIM recently became the art director at the Interactive Art Museum, which first opened in Korea. It opened this past July and is located in Gapyeong, Gyeonggi-do. The museum houses and displays collections of famous media artists, including Chang Kyum KIM, YANG Minha, KIM Haemin, JEONG Jeongju, OH Soonmi, MOON Joonyoung, LEE Jaehyung, HYBE, and so on. Interactive art is a kind of art that combines IT with art, so it responds to the movements of viewers, and the viewers can even participate in and become part of the art. The artist Chang Kyum KIM, who became the first art director of the Interactive Art Museum, and has been actively participating in organizing exhibitions and acquiring artwork, shared his thoughts on his new position.
The artist explained that his role as the art director of the museum is very interesting and worthwhile, since he is able to apply and incorporate all of his knowledge as a media artist into the museum environment.
He expressed this by saying, "I believe that I can have more influence in the art scene if I incorporate the practical knowledge that I acquired as a media artist into the museum. I act as a moderator between the management of the museum and the artists, and the role is very interesting for me, since I help to create exhibitions by moderating both sides."
There have been many museums that exhibit interactive art, but no museum has yet opened that exclusively displays interactive art. This is the first museum with that purpose and the artist Chang Kyum KIM takes the responsibility seriously.
"I sold my media art to a museum in Japan and then the tsunami hit. About ten days after the accident, I was contacted by one of the agents from the museum in Japan and told that the work is safe. I was very moved by the experience. Media art requires extra care due to its medium; it needs electricity and to be operated everyday. Therefore, media artists will be deeply moved by museums that take special care of the artwork. I want the Interactive Art Museum to appreciate and protect media artwork as the museum in Japan did."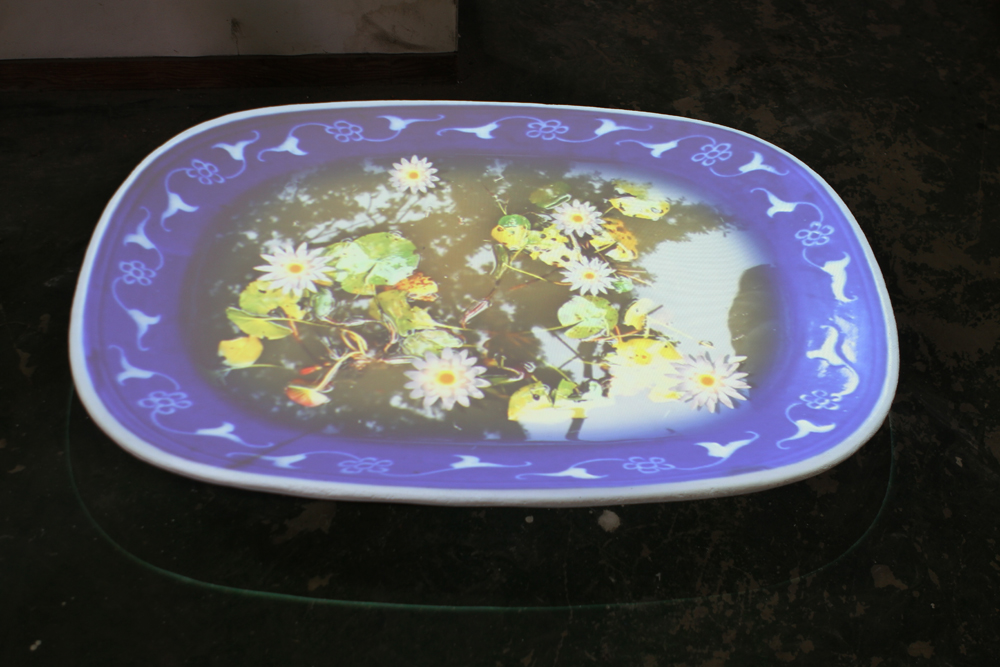 Chang Kyum KIM, Water Shadow in the Dish 2-7, 2015-2016, Variable Installation
The artist expressed his will to manage and protect media work of the museum with extra care, so that viewers can easily enjoy the artwork. In order to achieve this goal, it is necessary to train and educate professional employees who can take care of media work skillfully.
"To properly manage and protect media art in the museum, professional employees are necessary. Therefore, it is important to cultivate professionals who are specialized in taking care of media art. If I have the chance, I want to train specialists in media art preservation as well as providing education in order to create a respectable, welcoming, public museum."
First generation media artist Chang Kyum KIM has been creating a variety of artwork: 'Water Shadow' is a video installation work that blurs the line between the imaginary and the real world by combining an image of a stone mortar with an undulating water image. He also creates 3D photographs and installation work using IT.
Written by Hyo-won Kim, a journalist at Sportsseoul, eggroll88@hanmail.net
Photographed by artist Chang Kyum KIM
2016. 8. 26 ⓒKorean Artist Project
All rights reserved.
Text and images may not be reproduced, reprinted, or redistributed without express consent.