Eyes of a Curator, Tips for Viewing the VR Exhibition (5) Curator Sun Young KIM from The Museum of Photography, Seoul
2016-05-23 l Hit 597
Eyes of a Curator, Tips for Viewing the VR Exhibition
(5) Curator Sun Young KIM from The Museum of Photography, Seoul
Myungkeun KOH's Solo Exhibition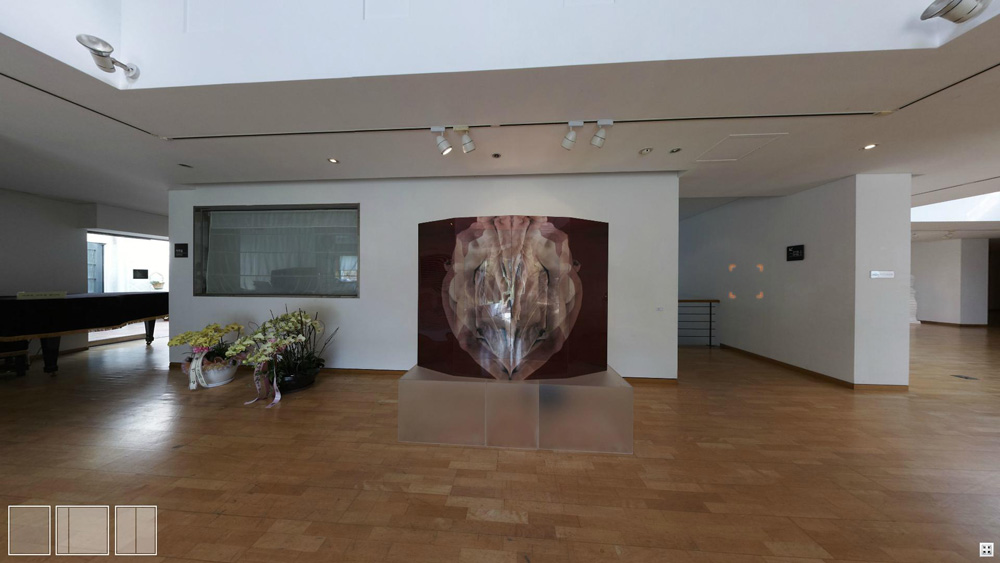 Captured image of artist Myungkeun KOH's VR solo exhibition.
Artist Myungkeun KOH is well known for his unique work method; grafting photos onto three-dimensional structures. The artist takes photos of three-dimensional objects and changes the two-dimensional photos into solid bodies of collage again. The VR exhibition is displaying his most prominent work.
The exhibition was held in the form of a solo show, but it was originally planned as part of a trilogy of exhibitions from The Museum of Photography, Seoul. Sun Young KIM, a curator at The Museum of Photography, Seoul, explained, "The museum planned a trilogy of exhibitions; «PHOTOGRAPHIC ACTS I: WON SeoungWon», «PHOTOGRAPHIC ACTS II: Hyunmi YOO», and «PHOTOGRAPHIC ACTS III: Myungkeun KOH» in order to introduce various and experimental photography methods. Each of the three artists majored in sculpture in college and changed their medium to photography. Among all of them, the artist Myungkeun KOH is unique, since he is combining photography and sculpture."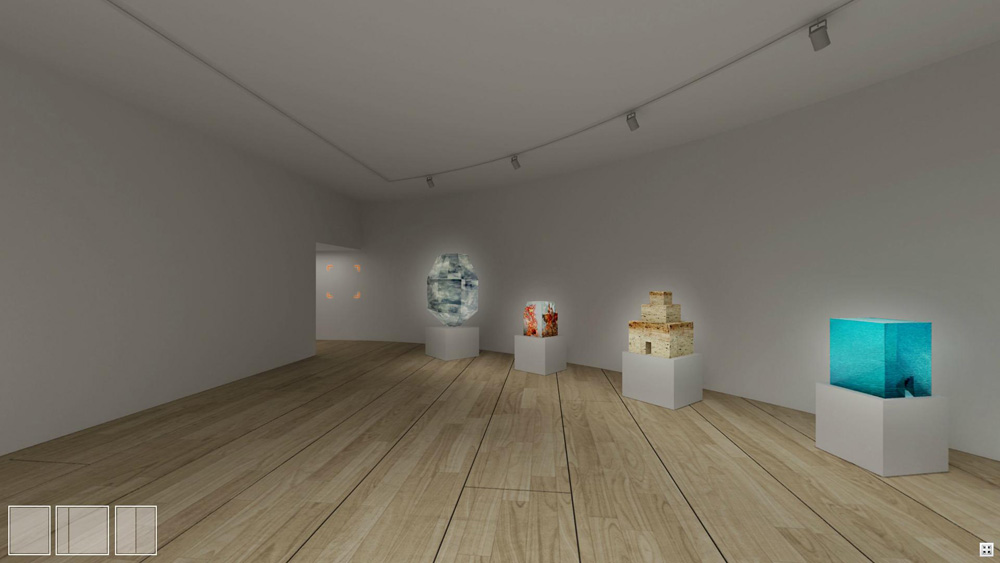 Artist Myungkeun KOH's VR exhibition displayed his work in various sizes in order to show its volume and three-dimensional features, keeping in mind the actual size of the work.
The artist and The Museum of Photography, Seoul previously held an exhibition together called «Stone Body» from June 14, 2008 to July 26, 2008. The exhibition is considered a significant opportunity for his work to be understood. In this VR exhibition, the work that is introduced is what was considered the most important work from the exhibition.
However, both the curator and artist commented that the VR exhibition is slightly limiting, since it needs to be displayed online. The curator mentioned, "The artist's work is not two-dimensional, but three-dimensional. Therefore, a sense of space is an essential element in seeing his work. I remember that it was hard to express a sense of distance between the pieces and between the work and viewers, when compared to offline exhibitions. I hope the online viewers will have the chance to see his work in person, with this VR exhibition serving as motivation and it would be even better if they can check the actual size of the work and features from the media, which cannot be expressed via virtual reality exhibition." She added, "I want audiences to realize that photography is not only a two-dimensional medium, but also a medium with unlimited possibilities as the artist KOH has shown."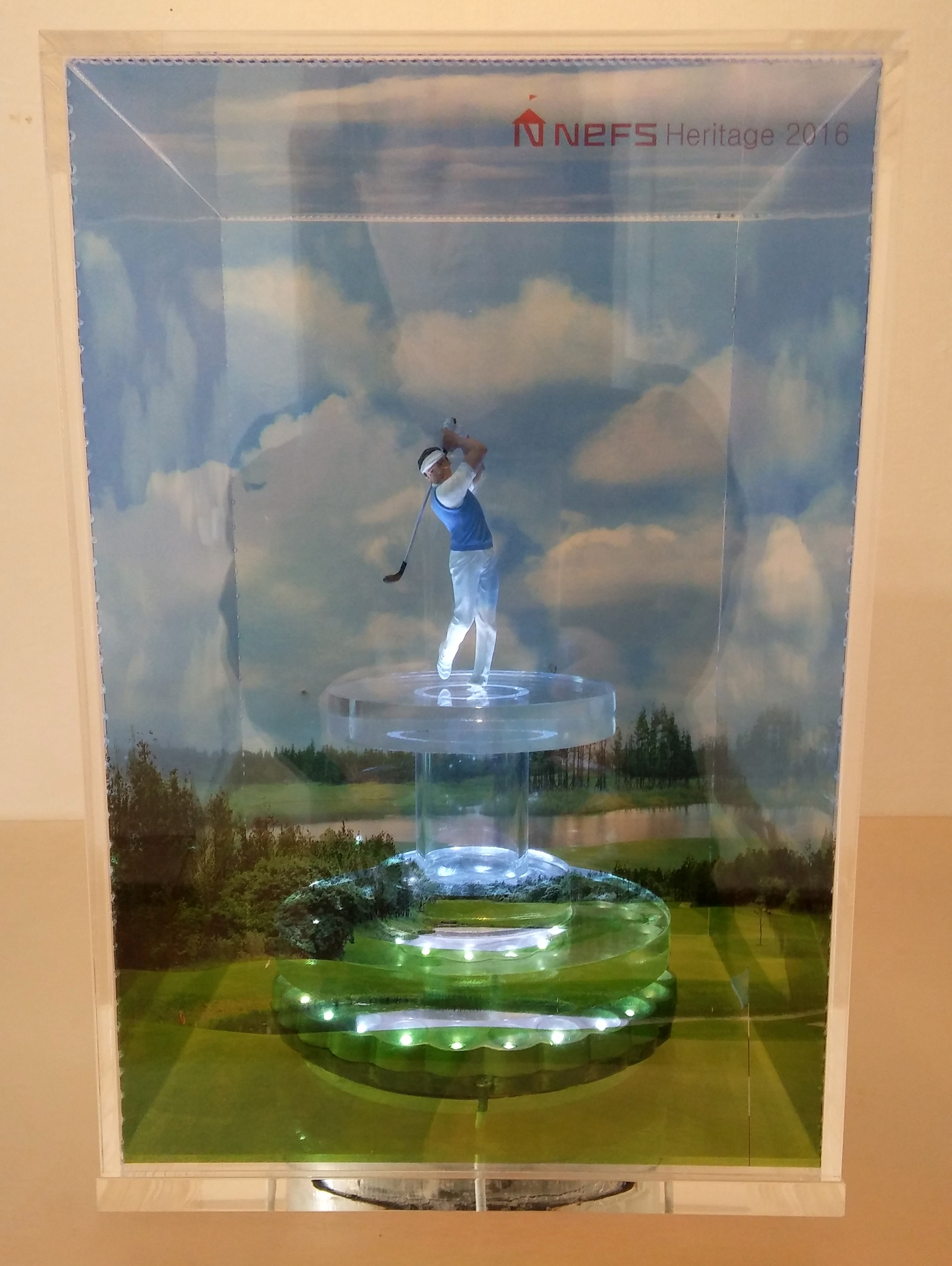 KPGA (Korea Professional Golf Association) Korean Tour Nefs Heritage 2016 trophy created by the artist Myungkeun KOH. ⓒMyungkeun KOH
Meanwhile, artist Myungkeun KOH is working on a variety of projects; he is participating in a group exhibition «Public to Private: Photography in Korean Art since 1989», from May 4, 2016 to July 24, 2016, at MMCA (National Museum of Modern and Contemporary Art, Korea) in Seoul and created the trophy for the Nefs golf championship hosted recently.
2016. 5. 27 ⓒKorean Artist Project
Text and images may not be reproduced, reprinted, or redistributed without express consent