Eyes of a Curator, Tips for Viewing the VR Exhibition (3) Curator Sora Kim from OCI Contemporary Museum of Art
2016-03-21 l Hit 557
Eyes of a Curator, Tips for Viewing the VR Exhibition

(3) Curator Sora Kim from OCI Museum of Art

Artist Baek Jungki's private exhibition, 'Revelation'.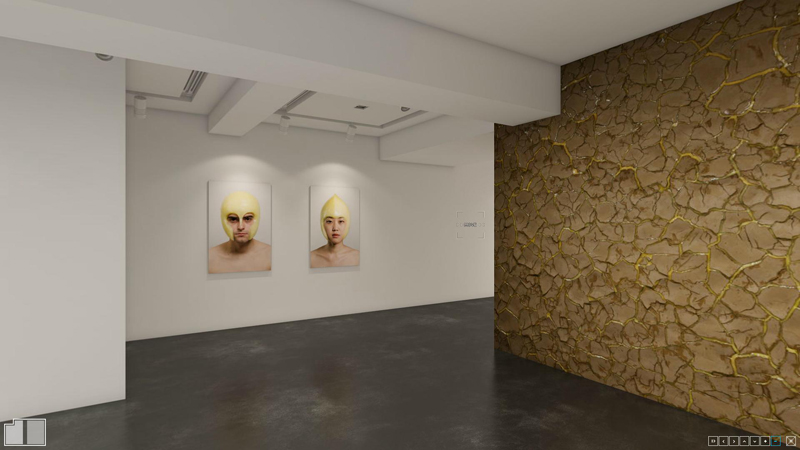 Captured image from Artist Baek Jungki's VR exhibition.
Baek Jungki is a notable artist who is not bound by genres or materials, and creates a variety of experimental work. He actively utilizes things not considered art materials in his work in order to structure his unique oeuvres. The private VR exhibition, 'Revelatio', exhibits the foremost work of the artist Baek Jungki.
A man armed with a helmet and armor made out of Vaseline, landscape photographs from ink extracted from autumn leaves, sweet rain from the sky... When examining artist Baek Jungki's work, its diversity makes it hard to believe that the work is created by one person. Sora Kim, a curator of OCI Museum of Art, who directed the exhibition, commented, "His use of materials seems varied. However, you can identify coherent elements throughout his work if you look closely at it." She continued, "The elements are mainly Vaseline, water, and shamanism. I thought 'a ritual for rain' is one of the main themes of his oeuvres and concluded 'water' to be a theme of the exhibition and displayed work according to that theme."
The artist becomes a magician who holds a ritual for rain in a rainless desert by melting a sculpture made out of Vaseline. To create rain has traditionally been within the realm of God. The title of the exhibition, 'Revelation', was decided with this in mind. The English word 'Revelation' encompasses the meanings of 'expose', 'reveal', and 'divine message'. What is interesting is that the work shows a shamanistic performance from the artist, as the title implies, though the process is considerably scientific.
'Untitled: Vaseline Helmet and Armor', 2007,
C-print, 127 x 85cm
For the work 'Is of', Baek Jungki used extracted color from fallen leaves on Mount Seorak to print photographs. In the installation, 'Sweet Rain', he made rain, a mixture of water and saccharin, fall from the ceiling and literally created sweet rain. Both pieces could not have been realized without his scientific research.
Of all of his work, the exhibition features pieces with the least distortion when viewed in an online environment. It focuses on displaying videos and paintings, rather than three-dimensional and installation work. The curator Sora Kim made the suggestion, "One of his pieces shows the process of melting Vaseline into liquid. It is his foremost work and encompasses a theme from his oeuvres. Please do not miss it, and enjoy the work."

2016. 3. 31 ⓒKorean Artist Project
All rights reserved.
Text and images may not be reproduced, reprinted, or redistributed without express consent.