Eyes of a Curator, Tips for Viewing the VR Exhibition (7) Curator Hyeri Cho from Hello Museum
2016-07-25 l Hit 615
Eyes of a Curator, Tips for Viewing the VR Exhibition
(7) Curator Hyeri Cho from Hello Museum
Jongjun SON's Private Exhibition, 'Defensive Measure'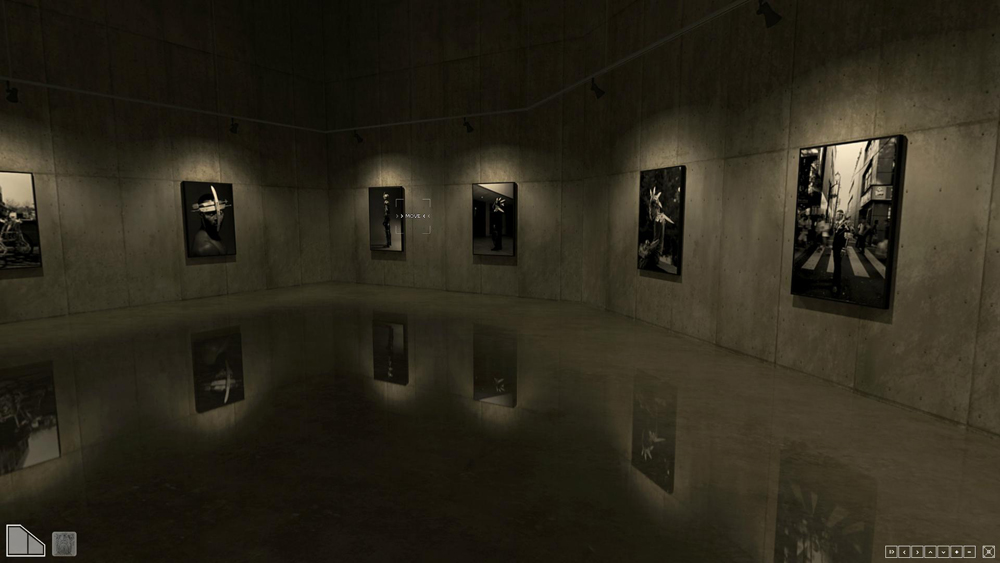 Captured image of 'Defensive Measure' from the VR exhibition by artist Jongjun SON.
Nowadays, society has become more dangerous with random acts of violence and hate crimes. I have been struggling to find ways to protect myself. 'Defensive Measure' by artist Jongjun SON made a strong impression on viewers; cold metals cover fragile skin with sharp blades. In the photographs, people with blank faces look like warriors from a dystopian world.
Artist Jongjun SON shoots models, wearing mechanical devices that he designed, in black–and-white photographs. In that scenario, what does defensive measure mean? Hyeri Cho, a former curator at Hello Museum, who planned the exhibition, commented, "Defensive measure means a person protects oneself from enemies and others. The artist provides images of models who wear the mechanical devices he invented, called 'Defensive Measure.' In the early days, the artist cast the disadvantaged, physically or mentally excluded people, then made mechanical devices according to their conditions and put on performances. Recently, he wondered; 'If they are the disadvantaged, then am I the advantaged?' After asking this question, he expanded his models to ordinary people."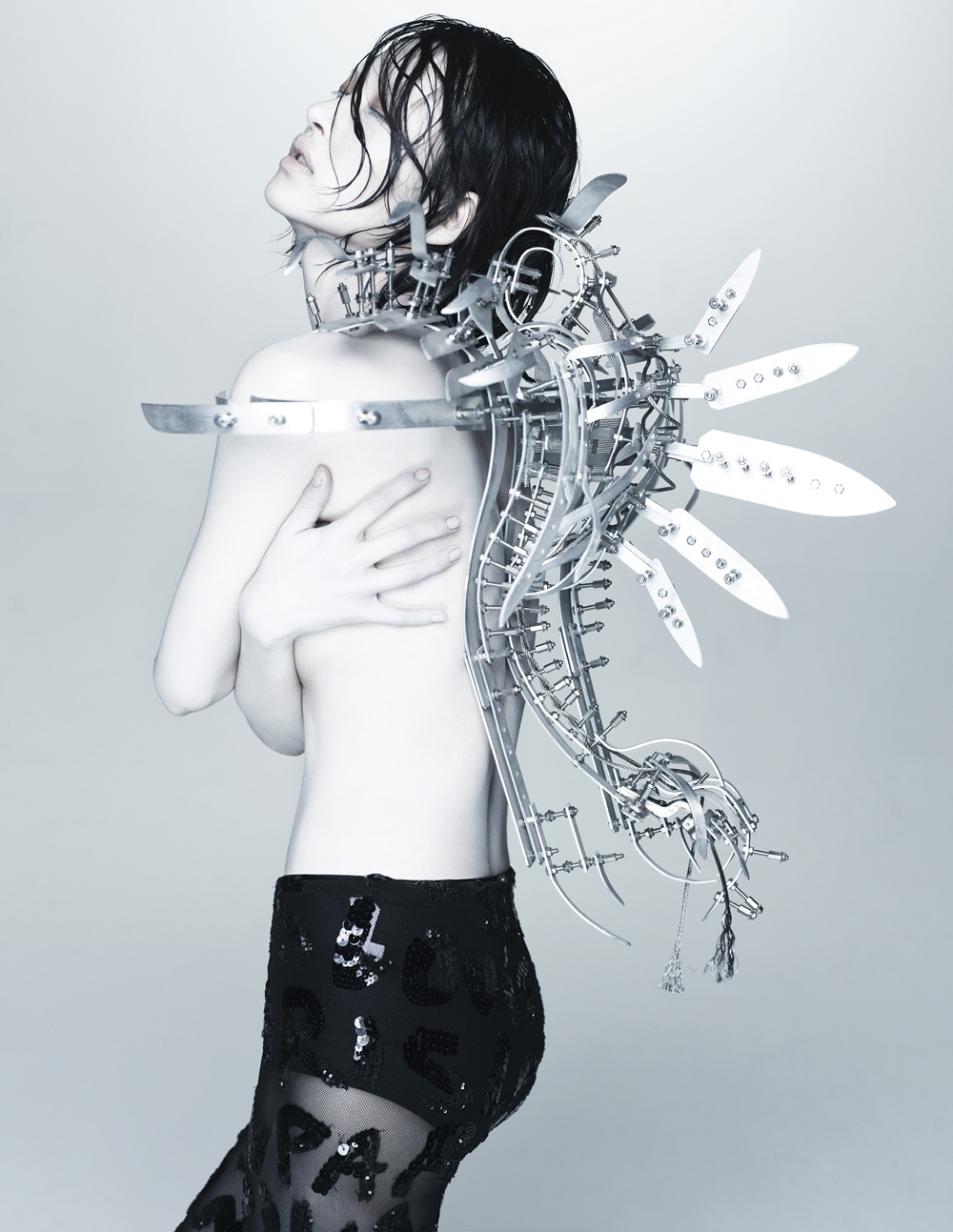 'Defensive Measure 0073', 2014, Digital print, 110 x 73cm
'Defensive Measure,' created by Jongjun SON, is impressive in the sense that it works not only as a body-protection device, but also as an assault weapon. It depicts people who have lost their humanity and have become individualistic to the extreme in the modern era, in order for us to contemplate different perspectives and relationships between individuals and society.
The exhibition hall has soft illumination and exposed concrete-textured walls. According to the curator, the VR exhibition interior was selected to highlight the black-and-white photographs and effectively deliver the feeling of cold metal. She explained that she could not display three-dimensional artwork, since the exhibition is held online. She felt sorry about that and would like to include work process videos and three-dimensional work if she had another chance to hold the exhibition.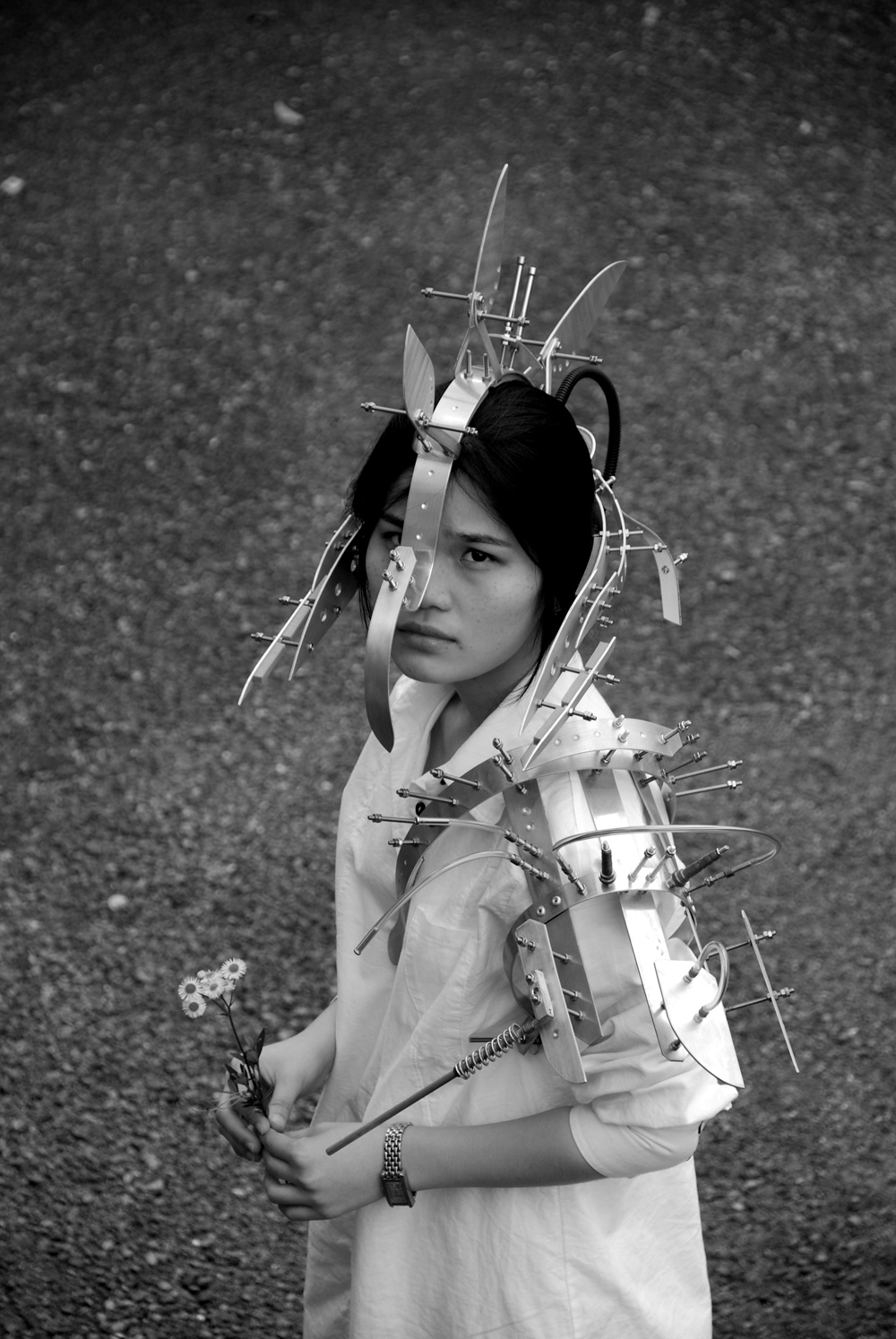 'Defensive Measure 0024', 2007, Digital print, 110 x 73cm
Finally, the curator provided some tips for understanding the artwork. Viewers can ask the following kinds of questions to gain a deeper understanding of the work: What is a 'Defensive Measure' for people in modern society? What is my defensive mechanism? What kind of social protection method is needed?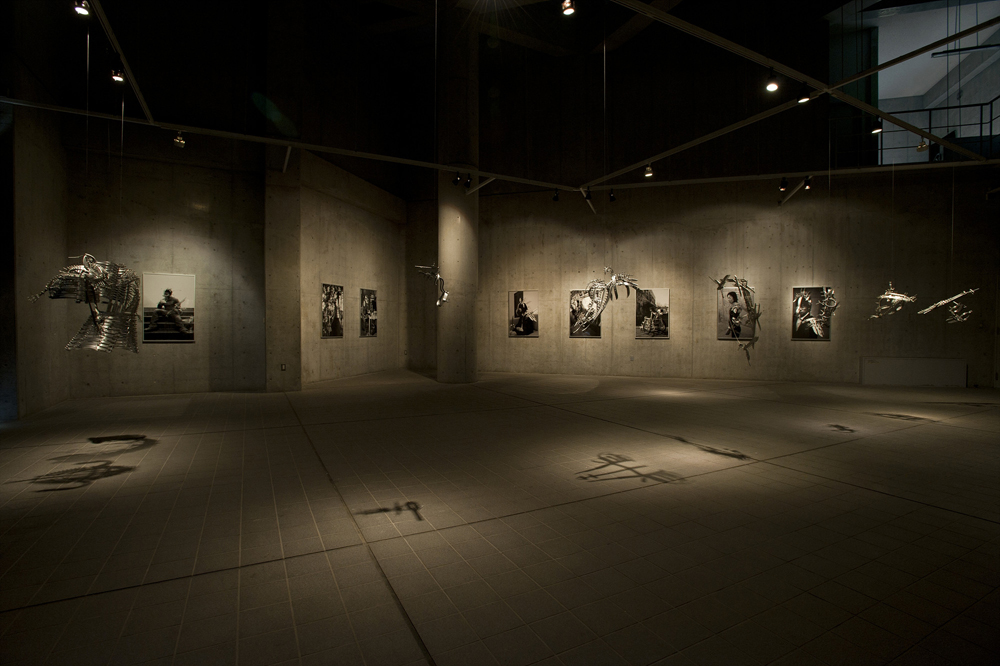 A scene from artist Jongjun SON's private exhibition recently held in Art District_p in Busan (Image provided by Art District_p)
In the meantime, the artist recently finished his private exhibition held at Art District_p in Busan with the same title. It was held from July 1st to July 25th and displayed fifteen pieces, including photographs, three-dimensional work, and videos.
2016. 7. 29 ⓒKorean Artist Project
Text and images may not be reproduced, reprinted, or redistributed without express consent.