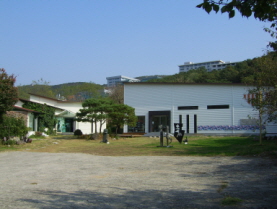 Hankuk Art Museum
Opening Year
Location
Homepage
1983
Gyeonggi-do 73-1,2 Mabukdong Gihunggu Yonginsi 446-912
http://www.hartm.com/home/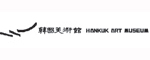 Founded in March, 1983, The Korea Museum has had thirty years of history. The museum's mission is to boost Korean culture by enhancing general public's understanding of art and culture, to provide artistic culture to the masses, and to expand artistic influence in society. To provide cultural experiences to the less affluent areas, the museum has focused on finding outstanding artworks, supported art activities and international art exchanges, and held various classes and experience programs. The Korea Museum was designated as the 35th museum by the Korean Ministry of Culture and Tourism in 1993. Since 1994 it has offered contemporary art exhibitions and educational programs as a theme museum in Gyeonggi-do. The museum fully utilizes the exhibition spaces of the new building as well as the original building in order to organize special and permanent exhibitions, and is devoted to researching and identifying emerging artists. The Art and Culture Academy, which opened simultaneously with the launch of the museum, consistently provides educational programs covering art in general and actively collaborates with elementary, junior high, and high schools in Gyeonggi-do by offering creative experience programs.

Youngchurl SHIM's Solo Exhibition
curated by Yun-Hee YANG

Artist

Museum

Artworks

Total (0)

Shim Young-churl has a very unique position in Korean contemporary art. Shim had her first solo exhibition in 1983 with a series of wood sculptures titled Comb, which showed combs in transformed shapes. Shim was inspired by the combs we use every day. Since then, Shim has crossed over into many different genres of art, from installations to new media, holograms, and performance art to enviro...