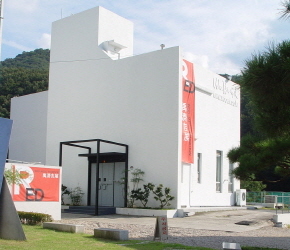 Art Museum of Woo Jae Gil
Opening Year
Location
Homepage
2001
Gwangju
http://www.wooart.co.kr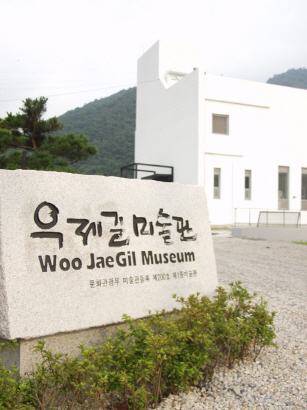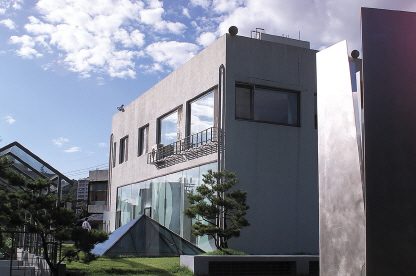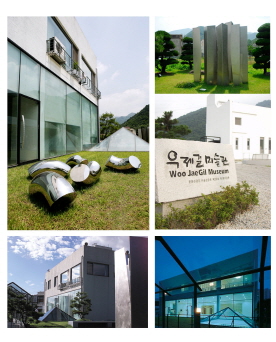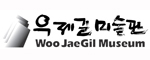 Founded on April 13th, 2001, as a private museum, The Woo Je Gil Museum focuses on contemporary art and contributes to the art and culture of Yehyang, Gwangjoo. The museum is located at the foot of Mudeung Mountain, and celebrates its 11th anniversary this year. After its grand opening, the museum has consistently held special contemporary art exhibitions, public educational programs, symposiums, and workshops. Between 2004 and 2007, with the support of The Lottery Fund from The Ministry of Culture and Tourism, the exhibitions 'Social Education Program-Virtual Escape and Manatee', 'Special Exhibition-The Landscape of Self-portrait', and 'Bookart-Reading by Hearts' were selected as the best exhibitions in the country by The Korean Museum Association. The museum collaborates with the creative city of Gwangjoo which aims to become a cultural capital of Korea and cultivate artistic resources. Gwangjoo has supported the archiving and sharing of works by the artist Woo Je Gil, and has also developed the concert hall and the public park of the museum to transform it into a cultural center at the government level. Woo Je Gil was a pioneer of the Gwangjoo Abstractionism Movement which was the leading art movement of his time. All documents about the artist and the movement itself (from the early 1960's to present day) are well-archived and are expected to serve as a significant contribution to Korean contemporary art research. The Woo Je Gil Museum has played a major role in contributing to the understanding of, and stimulated the diversity of, contemporary art in Gwangjoo (a traditionally art-loving city) as well as the host city of Gwangjoo Biennial. The museum is closely connected to the community and holds numerous cultural events. The museum is offering an opportunity to learn the life of an artist, the process of creating art, and historical background, through exhibitions, educational programs, performances, and publications. Its mission is to encourage international exchanges, to organize exhibitions and events, and to operate the community center for Gwangjoo citizens.

Siyon JIN's Solo Exhibition
curated by Jeong Sook NOH

Artist

Museum

Artworks

Total (0)

Light has various contextual references for the artist. Light itself is the expression of man's beautiful energy. The traces of light are like the shadows of the beautiful energy between mankind, and man and nature. At the same time, it is also the transporter that brings harmony between nature and manmade technological civilization. Such dramatic experimentation with light utilizes a diver...