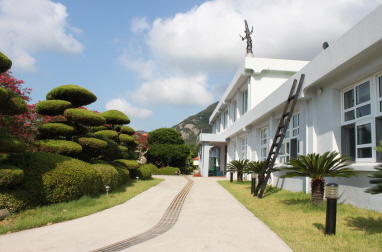 NAMPO Museum of Art
Opening Year
Location
Homepage
2005
Jeollanam-do 552 Yangsa-ri, Yungnam-myun, Koheung
http://www.nampoart.co.kr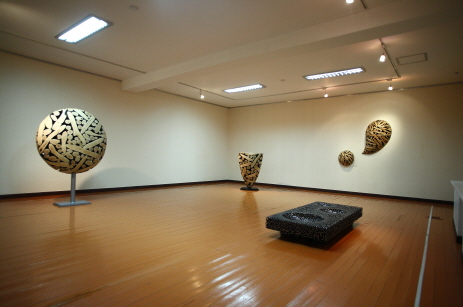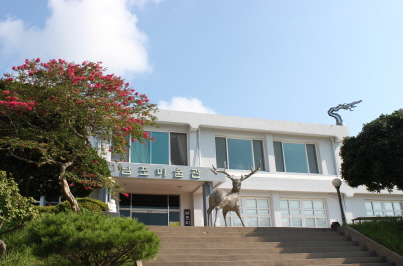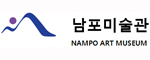 Established in 2005, the Nam Po Museum runs various art and culture programs and maintains a busy schedule with its community friendly multi-cultural spaces consisting of four exhibition spaces, a performance hall, and class room space. As of 2012, the museum collection includes more than 600 works. 30,000 visitors visit the Nam Po Museum annually. Second generation chairman of a private junior high school, Hyung Soo Kwak remodeled the former school and transformed it into a museum by utilizing the vast space to build an outdoor exhibition as well as a 7,100 square ft (200 pyung) indoor exhibition. The 2,130 square ft concert hall connected to exhibition space offers free seasonal concerts to local people. The growing number of visitors, not only from the local neighborhoods but also nationwide, has seen proof of the museum's dedication to art through special exhibitions and creative and dynamic programs that use the full capability of its space. The museum has certainly become one of the most popular cultural landmarks in Goheung-gun, Jeollanam-do. The museum offers various opportunities for discovery and learning to people from less culturally favored areas of the city, and aims to enhance their quality of life. Since the mission of the museum is to enhance the quality of lives of nearby residents, the museum is collaborating with the Goheung Office of Education and is developing art education programs for students from the farming and fishing communities.

Gilrae LEE's Solo Exhibition
curated by Hye Jung CHO

Artist

Museum

Artworks

Total (0)

From Soil to Earth is surely 'earth of the living being.' And through his work, Lee explores how the living being of earth was created and where it originated, rather than simply talking about change from soil to earth. For this reason, Lee may have believed that all sculptures could be born from the living being of earth. Since From Soil to Earth, nearly all of Lee's works have been product...
Imagination from strange
curated by Haejeong Jo

Artist

Museum

Artworks

Total (0)

Cha Jong-Rye works with wood, composing variations on its original form by meticulously chipping and sanding its pieces into new creations, and in so doing, maximizing the natural energy and beauty of the material. This virtual exhibition comprises the series 'Expose exposed,' which the artist has been working on for years. 'Expose exposed' refers to both the active and the passive form of th...