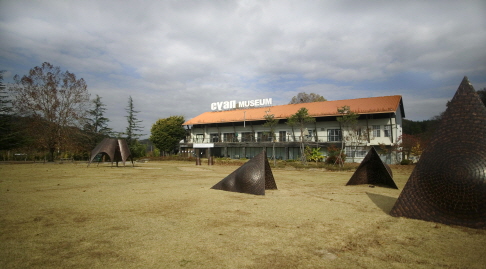 Cyan Museum of Art
Opening Year
Location
Homepage
2004
Gyeongsangbuk-do 649 Gasang-ri, Hwasan-myeon, Youngcheon
http://www.cyanmuseum.org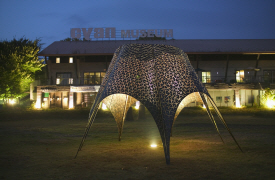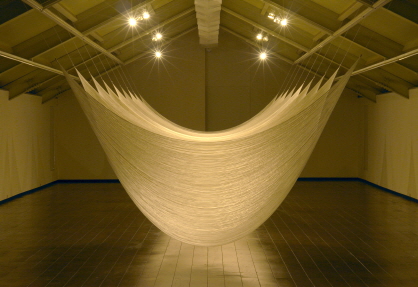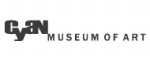 Founded in 2004, the Cyan Art Center, which is now called the Cyan Museum of Art, opened as a government registered first class museum during December of the same year. The museum was built on a closed school that was renovated in a way that allowed the old school's nostalgia and contemporary building to coexist. After a long-term renovation, the museum was born as a nature-friendly space. Through various projects and social contribution activities, it aims to be the center of regional art and culture. As a young and passionate museum located in the region of Daegu and Gyeong-buk provincial area, the museum tries to minimize the gap in cultural service to the metropolitan area. Simultaneously, it relieves the phenomenon of the severe concentration of the cultural facilities in metropolitan cities and distributes more opportunities for the public in the region to enjoy sophisticated art and cultural programs.

Beyound the time
curated by Hyun-min Kim

Artist

Museum

Artworks

Total (0)

kwonjungho is leading contemporary artist in Korea who invites viewers to rethink the essence of man and the means to resolve social problems through his diverse works. He has been well known as a painter in Korea since the 1980s, representing a group of new expressionists addressing the depths of human emotions and attitudes about death. For kwonjungho, death is the common destiny we must all ...
Ho Deuk, KIM
curated by Hyun Min KIM

Artist

Museum

Artworks

Total (10)

The main point of this exhibition, 'Shaking, Suddenly I feel the space', is to interpret the qi, which is the basis of the Asian aesthetics, and to think about things, and the world, with an extremely modern perspective. As if the interpretation is done by a deep and long breath, and everything is naturally connected and flows like water. For that reason, this exhibition gives a feeling as if ...