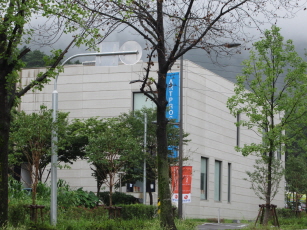 Mudeung Museum of Contemporary Art
Opening Year
Location
Homepage
2007
Gwangju 331-6 Woonrim-dong, Dong-gu
http://www.mdmoca.com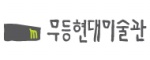 Located on Euijae-ro, on the edge of Mudeung Mountain, the Mudeung Museum of Contemporary Art is always busy with tourists who are going to Jeungshim-Sa (the Jeungshim Buddhist temple), and the Mudeung Mountain. Founded on October 2nd, 2007 by the museum's Director Jung Songgyu, who is also an artist, the museum presents many exhibits including curated shows, special exhibitions, invitation exhibitions and educational programs; such as arts and culture education and children's museum programs. Through exhibitions the museum attempts to enhance the capability of the local artists. Through the 'Creation Studio for town' program, the museum runs various art education programs for the local community, and is devoted to enhancing art, cultural life, and communication for the local people. In order to develop progressive and diverse programs, the museum works on a collaborative research project between public institutes and private art museums, and through these efforts, contributes to the vitalization of local art and culture.

Juyeon KIM's Solo Exhibition
curated by Byoung Heon KIM

Artist

Museum

Mudeung Museum of Contemporary Art

Artworks

Total (0)

Space for the artist to reprocess reductive ideas about nature or scenery ? a structure made of 20,000 newspapers turned green by seedlings, a bookshelf filled with books covered with seedlings, earth planted with trees, a three-ton salt mass to be touched by the human body, huge pieces of clothing on which seeds are to be cultivated, and a sofa covered with cotton bursting forth with seedlings...
Bong Chae Son
curated by Sung Eun PARK

Artist

Museum

Mudeung Museum of Contemporary Art

Artworks

Total (11)

Son seeks to make three-dimensional paintings combined with built-in LED lighting system, and a kinetic element of many layered polycarbonate bulletproof glass. In this exhibition, Son presents a 'dreamlike landscape' that arouses a feeling of spatio-temporal depth through the use of natural scenes that exude an atmosphere of lyrical emotion in oriental painting styles and LED lighting control...
New Media: Review The Old And Learn The New
curated by Sung Eun PARK

Artist

Museum

Mudeung Museum of Contemporary Art

Artworks

Total (6)

Having majored in Sculpture, the artist Lee Nam Lee was first interested in animation, and then studied media art. He is now referred to as a new media artist. Animation made by cutting edge technology offers a possibility for new art that traditional art was limited to express in a variety of ways. In new art, the space and time, and the cultures between the East and West are overlapped and ju...