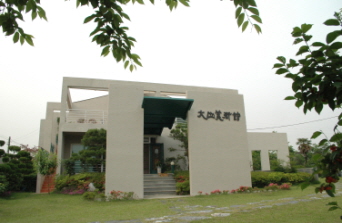 Daesan Art Museum
Opening Year
Location
Homepage
1999
Gyeongsangnam-do 294 Yudeon-ri, Daesan-myeon, Chagnwon
http://www.daesanart.com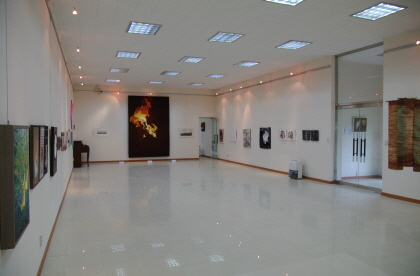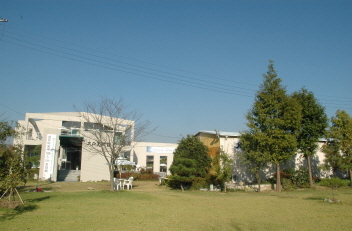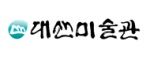 Daesan Art Museum opened on January 9, 1999 and has hosted over 71 exhibitions including a number of textile art exhibitions. The museum has also been running a residency program aimed at discovering and supporting artists from around the world, as well as regional art and cultural education programs for communication with the low-income and rural locals. Under the slogan of "Strive for Healthy Humanism," the museum takes on the mantle of sprinkling the seeds of culture in a relatively remote municipality.

The Gaze of Introspection
curated by Joo Baek PARK

Artist

Museum

Artworks

Total (20)

Purity, beauty, and longing and eagerness... In front of Park's work, one can feel a deep and silent resonance. A reverberation with a sense of nervousness shudders explosively when staring at the eyes of a pure soul. We find ourselves facing to avoid the contemporary time, which is stained with dread and a hidden truth inside the purity. The eyes of children bear witness to disasters that hum...
Donghun SUNG's Solo Exhibition
curated by kyu Tae PARK

Artist

Museum

Artworks

Total (0)

It is very natural that various forms seen in Sung's works should be reminiscent of the classical Chinese book Shan Hai Ching ("The Classic of Mountains and Seas"). This book depicts numerous ancient Chinese monsters, which were created by people in their imaginations. It created new, fantastic figures by using parts of different animals interchangeably, and they resemble Sung's works. Sung'...
Sook Jin, Jo's Solo Exhibition - Work in Space

Artist

Museum

Artworks

Total (0)

Over the past 25 years, Jo Sook Jin has produced sculpture, drawings, photos, performances, installations and public art that reveal abiding, interconnected thematic concerns space and form, destruction and rebirth, material and spiritual, life and death. Whatever the medium, Jo's works evoke a spiritual, meditative and contemplative response in the viewer's experience of them.Her sculptures, t...