Hyun Wook Kang's Exhibition - Ungno Lee Museum Hello! Media_Kang hyunwook
2012-04-30 l Hit: 663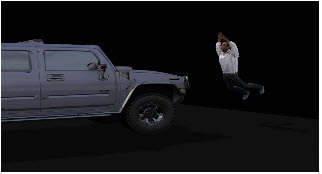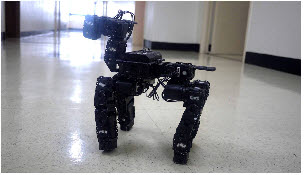 We are pleased to announce that the artist Hyun-wook Kang is currently having an exhibition titled Hello! Media_Kang Hyngwook at the Ungno Lee Museum located in Daejeon, Korea.
A satire of social reality through witty, artistic experimentation, this future-oriented exhibition shows the future directions to be taken by the Ungno Lee Museum.
Project L is an exhibition intended to perpetuate the experimental spirit of Goam Ungno Lee (the name of the project derives from the "L" of
Ungno Lee
).
Hello! Media: symbolic expression of Goam and media art

In an effort to discover new artists, the Ungno Lee Museum is hosting an exhibition by Hyun-wook Kang, a media and installation artist actively working in Europe. Through this exhibition, we want to taker a closer look at the art worlds of Ungno Lee and Hyun-wook Kang. Both artists never shied away from experimentation as they sought to criticize the massive power and violence of the capitalistic society that surrounded them both.
At a glance Goam's work, which consists of mainly of
soomuk
(a painting genre involving the use of ink and brush that is thought to be the representative traditional Asian art), and the installation and video work by Hyun-wook Kang don't have anything in common. However, they come together due to the fact both artists conducted diverse experiments to comment on society from different perspectives; indeed, their criticisms of society are expressed in roundabout and witty ways. Thanks to their satirical criticism of reality, viewers will discover hidden meanings in their art.
* Exhibition Title : Hello! Media_Kang Hyunwook
* Exhibition Dates : April 27th, 2012(Fri) - August 26th(Sun)
* Exhibition Related Events :
I. Sound Art Performance - May 3rd, 2012(Thu) 7 pm
Museum installation by Hyun-wook Kang and sound art performance with 3D visuals
II. Artist Performance - May 26th, 2012(Sat) 3 pm / June 23rd(Sat) 3 pm
III. Artist Talk - May 26th, 2012(Sat) 3:30 pm / June 23rd(Sat) 3:30 pm
* Exhibition Venue : Ungno Lee Museum, Exhibition Hall 3, 4 (#396, Mannyeon-dong, Dunsandae-ro, Daejeon)